The app is currently unavailable and is being redesigned for future deployment. It will be announced in a new article.
Available on all Smartphones here: iPhone, Android.

français, Español (próximamente)

Free to download and explore. Only right at the end is payment needed to submit a case to the skin doctor (

$9

.99, refunded if you submit the case to your dermatologist). Easy to use. It's really useful to get familiar so that when it's needed, it's a breeze.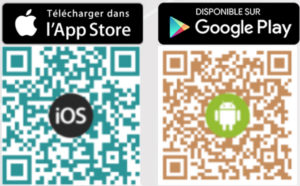 Instructions
1. Take a picture of the problem you wish to submit.
2. Fill out briefly a few words explaining your problem.
3. Send (payment made here)
4. Receive your answer within 24 hours. Opinions are done exclusively by board certified dermatologists in their country of origin and member of Global Dermatology (LINK); all cases are quality controlled by a board certified dermatologist, member of Global Dermatology based in Switzerland.
The objective of Dermtel is to help dermatologists follow their patients. This way provides an accurate way for patients to ask their questions and an accurate way for dermatologists to answer their patients.
This is how it works:

When the patient uses the app he/she mentions AN IDENTIFYER and the NAME OF HIS or HER DERMATOLOGIST under "Would you like to comment". (Note: worth mentioning here, the server where the information is stored is secure, private and is the one for the database of the healthcare network producing the App; compliant with EU and Swiss regulations)


Following payment, the case is sent to the selected dermatologist.

If the dermatologist doesn't recognize the case, he can refuse the case ("request for resubmission")  and the user is then asked to resubmit the case anonymously.
Is it for me ?

"I wish to offer this service to some of my patients, I choose. I will inform them personally. It could offer me the possibility to bill for a service provided outside of the office."

I am a board certified dermatologist.

I am willing to be registered on the response platform (it is free: we just need an email and a phone number; please message me for more information at [email protected])
Disclaimer
Ideally, nothing replaces a face-to-face consultation with a dermatologist in your home country.
Information supplied serves educational purposes. Due to the anonymous nature of the demand, there is no physician-to-patient relationship. This service delivers no prescription and does not replace a consult with a doctor/dermatologist.
If there are questions, support is ready to help; please send only to [email protected]