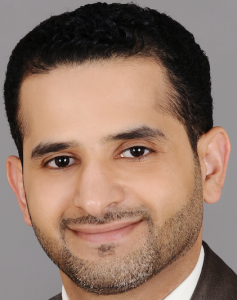 المؤهلات:
البكالوريوس (مع مرتبة الشرف) من جامعة الخليج العربي
البورد العربي في طب الأمراض الجلدية
زمالة الأمراض الجلدية المتقدمة (سنغافورة)
استشاري الأمراض الجلدية في مجمع السلمانية الطبي ومستشفى رويال البحرين
عضوية
 عضو الجمعية الأوروبية لمستحضرات التجميل والأمراض الجلدية التجميلية.
 عضو الجمعية الدولية للأمراض الجلدية.
 عضو جمعية طب الجلد سنغافورة (DSS)
 مؤسس جمعية البحرين من الامراض الجلدية
Global dermatology • رئيس البوابة العالمية للمعلومات الجلدية
 محرر في عدد من الأمراض الجلدية المجلات الطبية
Publications
•Prevalence of Body dysmorphic features in patients undergoing cosmetic procedures at the National Skin Centre, Hsu C, Ali Juma Husain, Goh CL. Dermatology. 2008 Jul 8 (epub).
•A 4-year retrospective review of Lichen Amyloidosis and Macular Amyloidosis patients in a tertiary dermatology center in Singapore, Hsu C, Ali Juma Husain, Goon A, Goh CL (Poster EADV Berlin 2009)
•A 4-year retrospective review of Lichen Amyloidosis and Macular Amyloidosis patients in a tertiary dermatology center in Singapore, Hsu C, Ali Juma Husain, Goon A, Goh CL. JBMS. 2009 Oct; 21(4)
•Cysteamine cream as a new skin depigmenting agent. Hsu.C., Pourahmadi M., Ahmadi S. Ali Juma Husain (Poster NSC Dermatology Update Singapore 2012)
الأتصال
العنوان: شارع 66، مبنى 164، آل الزنج 362 – المنامة – مملكة البحرين
الهاتف: 17601707 00973
(خط الهاتف مفتوح من الاثنين إلى الخميس 10:00 حتي 20:00)
البريد الإلكتروني: [email protected]
الأنستجرام: Drhusain