Available on all Smartphones here: iPhone, Android.

français, Español (próximamente)

Free to download and explore. Only right at the end is payment needed to submit a case to the skin doctor (

€

19.99). Easy to use. It's really useful to get familiar so that when it's needed, it's a breeze.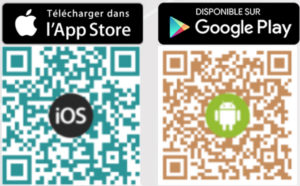 Instructions
1. Take a picture of the problem you wish to submit.
2. Fill out briefly a few word explaining your problem.
3. Send (payment made here: italic)
4. Receive your answer within 24 hours. Opinions are done exclusively by board certified dermatologists in their country of origin and member of Global Dermatology (LINK); all cases are quality controlled by a board certified dermatologist, member of Global Dermatology based in Switzerland.
Disclaimer
Ideally, nothing replaces a face-to-face consultation with a dermatologist in your home country.
Information supplied serves educational purposes. Due to the anonymous nature of the demand, there is no physician-to-patient relationship. This service delivers no prescription and does not replace a consult with a doctor/dermatologist.
If there are questions, support is ready to help; please send only to [email protected]